8 more Metal Battle Finalists confirmed!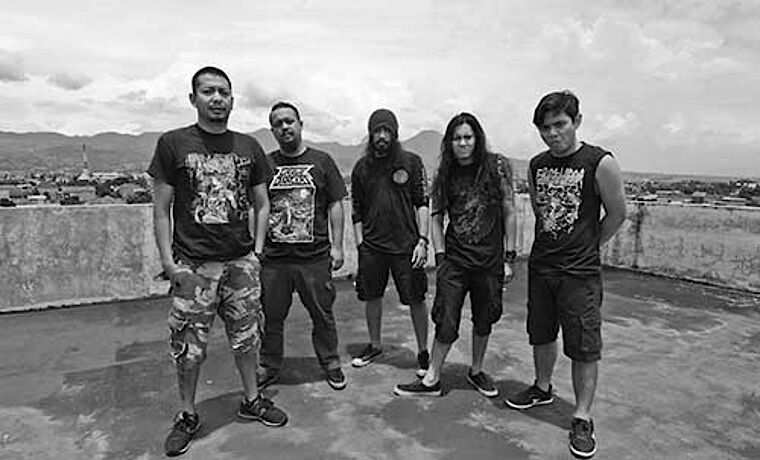 Today we can proceed with the introduction of 8 more Metal Battle finalists! Let's welcome the finalists from Indonesia, Israel, Italy, Japan, Lebanon, Lithuania, Luxembourg and Mexico!
Down For Life from Indonesia were founded in 2000 in Surakarta. The band has released 2 albums so far and counts bands like Lamb of God, Cannibal Corpse and Gojira to their main influences.
Let's proceed with Israel where the band Shiran and their front women Shiran Avayou got the 1st place. After their founding in 2015 they finished the first EP fertig and soon played their first successful shows for example as support of Lacuna Coil.
From Italy the Battle gets support by Tarchon Fist! The band was founded in 2005 and has gained lots of attention since then. After 3 albums so far, music videos and many live shows the band has now won the Italian national finals and will proceed their way to Wacken!
The Japanese finalist End All brings us mighty Beer Thrash Metal! Founded 2009 in Tokyo the band presents us a soundscape somewhere between Tankard and Pantera.
Also Lebenon will be part of the Metal Battle 2018. The finalist is called Phenomy and brings us a mix of groove and thrash metal. After their founding in 2014 they released the first album "Once and For All" in 2016. This year they already released the second album "Threaten World Order".
New Wave of British Heavy Metal must not necessarily come from GB. That's been proven by Phrenetix, the finalist of Lithuania. The band was founded in 2013 and already played festivals like Devilstone or Kilkim Zaibu for example. Their first album "Fear" was released in 2014, followed by shows with Testament and a tour throughout Europe which is now crowned by the victory at the Lithuania Metal Battle finale.
Atomic Rocket Seeders – that's the finalist from Luxembourg. Although the band, which combines different Metal- and Rock stiles with Blues, Jazz und 70ties Hardrock, was just founded in 2017 they already managed to play a lot of shows and directly won the Metal Battle national finals with their first participation.
Steel Night is a speed metal band from Mexico. After their colleagues of Jet Jaguar won the last international finale in 2017 they are more than ready to follow the lead of their landsman.
Congratulations to you all for being part of the finals. We are looking forward to see you live on stage!
Very soon we will introduce you to the last 8 finalists. so stay tuned!