Important
This article is VERY old (older than 2 years)!
Annihilator – Touring Europe in 2015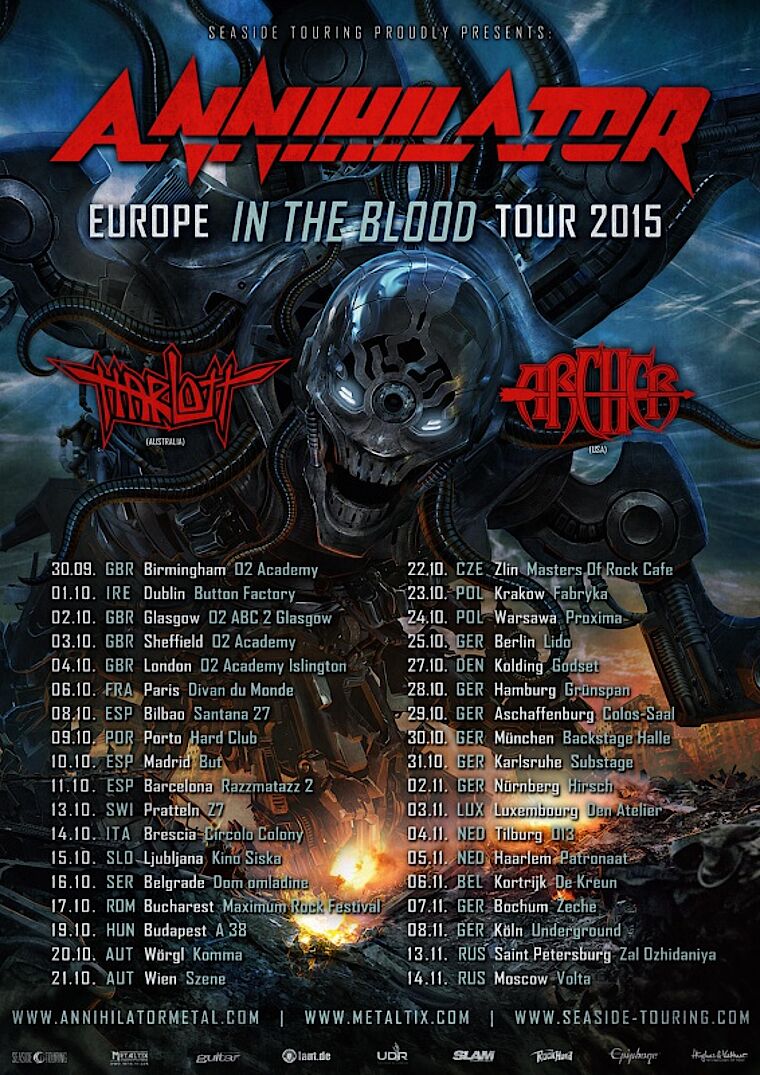 Canada's most important Thrash export is out for blood: Annihilator hit Europe in 2015! Of course, their Europe In The Blood Tour takesJeff Waters, Dave Padden, Alberto Campuzano and Mike Harshaw to Germany, too – explosive moshpits and banging heads guaranteed!
Annihilator – Europe In The Blood Tour 2015
25.10. Berlin, Lido
28.10. Hamburg, Gruenspan
29.10. Aschaffenburg, Colos-Saal
30.10. Munich, Backstage
31.10. Karlsruhe, Substage
02.11. Nuremberg, Hirsch
07.11. Bochum, Zeche
08.11. Cologne, Underground
Tickets are available now at www.metaltix.com!