Important
This article is VERY old (older than 2 years)!
And here are the winners of the Metal Battle 2019!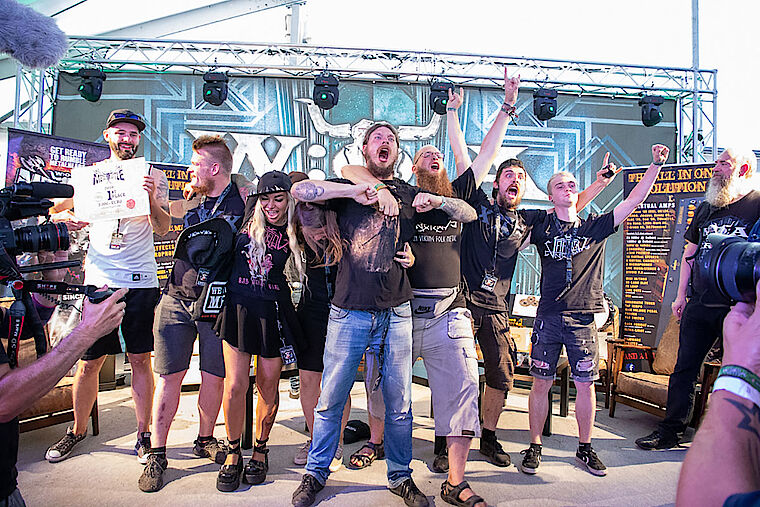 Also this year participants from 30 countries have fought the battle for the offspring crown of Heavy Metal! After the Metal Battle with all its many amazing shows raged on for 3 days on the all new history stage the jury has now made their decision.
We are proud declare the 5 winning bands of the Metal Battle 2019!
Platz 1 – Varang Nord (Latvia)
Platz 2 – Archaic (Hungary)
Platz 3 – Drunken Buddha (Spain)
Platz 4 – Chumatskyi Shlyah (Ukraine)
Platz 5 – Vane (Poland)
The 5 finalists will not only get trophy money from the Wacken Foundation but also many amazing endorsement prizes.
In addition the 1st Place will also get a slot at Full Metal Holiday: Destination Mallorca 2019
Congratulations to all winners and many thanks to all participating bands for the unforgettable live shows! And another thank you goes to our sponsors Deutsche Welle, Brainstock, Hagstrom, Kylla Custom Rockwear, LSD Tonstudio, Markbass, Marshall, Meinl, Paiste, TAma and the Wacken Foundation for the amazing prizes!
See you all in 2020 when it once again time to say: GET READY TO RUMBLE METALHEADS!
yours
W:O:A & Metal Battle team