Epica at Wacken Wednesday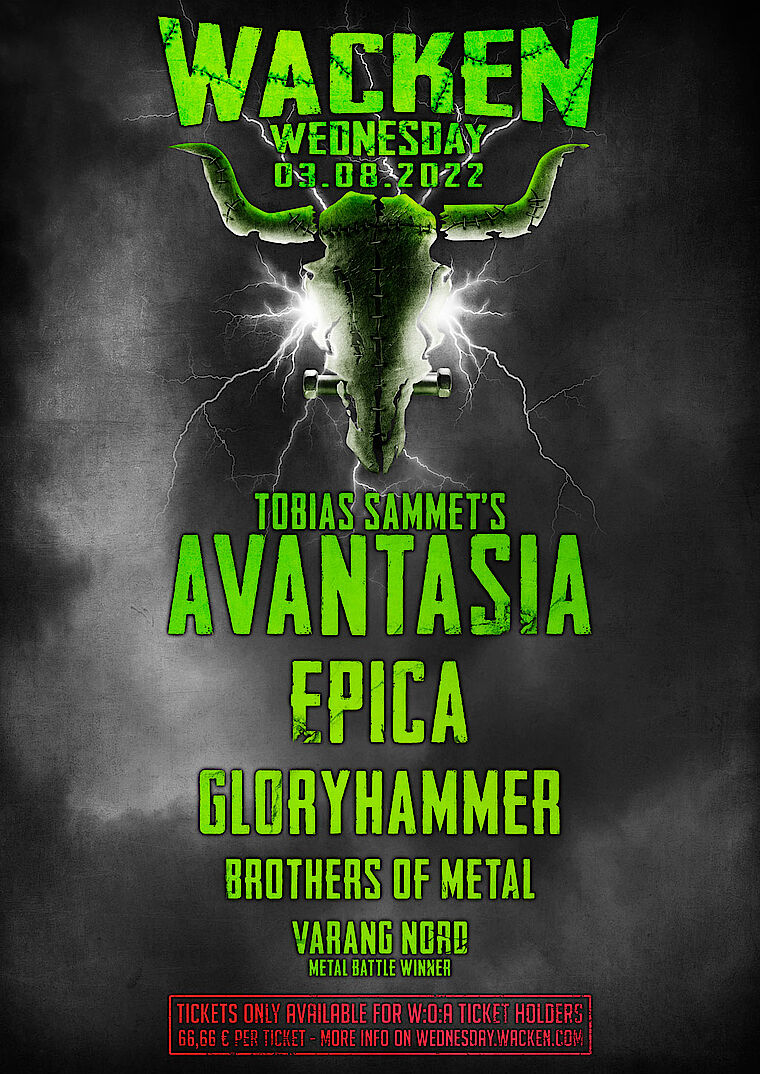 After announcing 33 more bands for the Wacken Open Air 2022 yesterday, we're putting another bonus egg in your nest today. Because today the Dutch symphonic metallers Epica complete the programme for Wacken Wednesday, the extra day long requested by you and now, after two festival-free years, probably longed for by all of us.
The complete line-up is as follows:
Tobias Sammet's Avantasia
Epica
Gloryhammer
Brothers Of Metal
Varang North
By the way, on Wacken TV you can also find a little video with greetings from Epica and Tobias Sammet.
Buy your ticket nowhere on Metaltix.com for only 66,66€.
Attention: The tickets are strictly limited and only valid in combination with a ticket for W:O:A 2022.
If you still need a ticket for the (actually sold out) Wacken Open Air 2022, with a bit of luck you can still get one at our ticket exchange, which you can find at the Ticketcenter.
Have a great remainder of Easter!
See you in Wacken - Rain or shine!
Your Wacken Wednesday Team