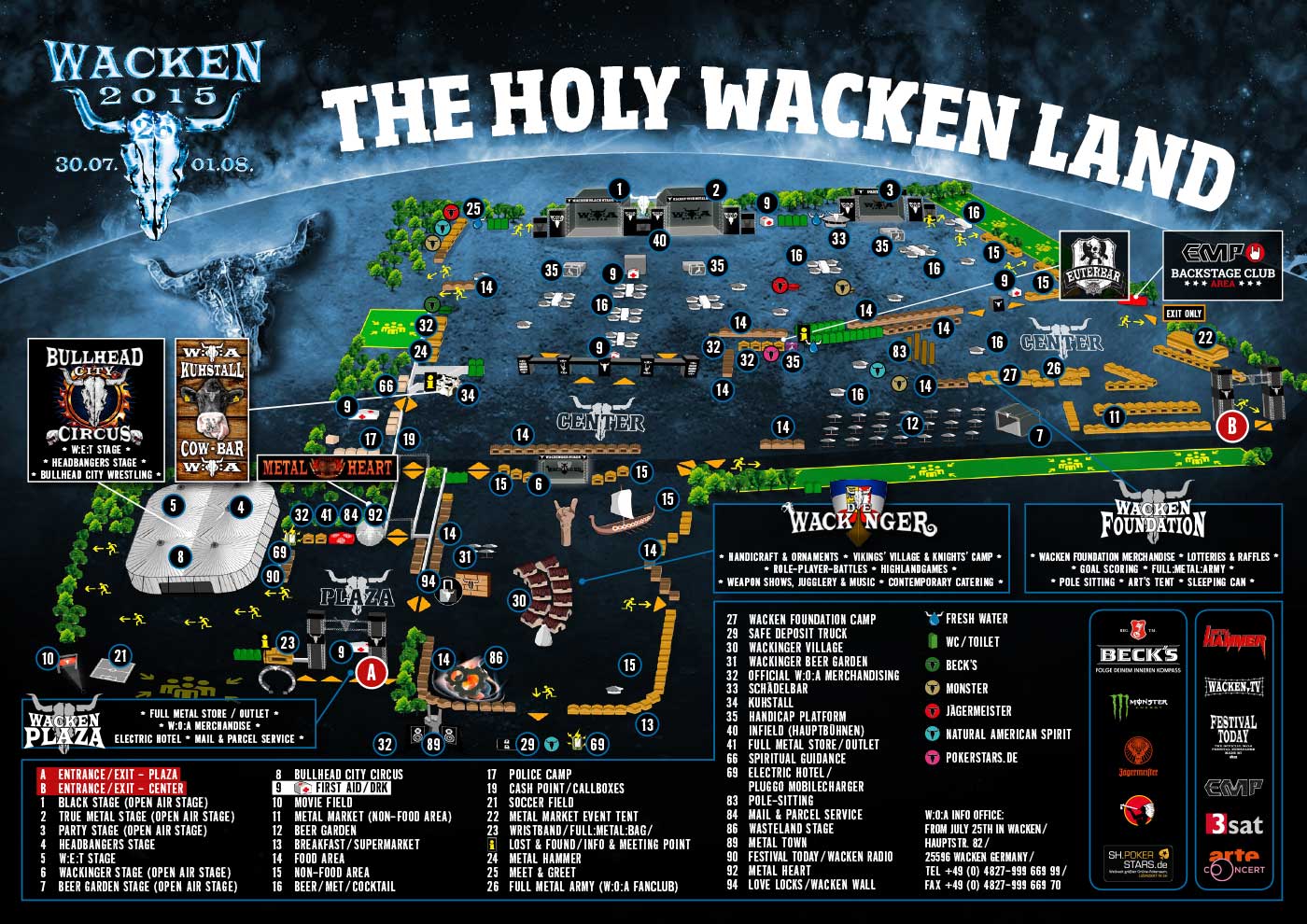 Festival plans and infrastructure improvements 2015
Today we can finally present you the festival maps for the W:O:A 2015 and a few changes regarding the setup of the event. The maps for the official App will follow later this month.
As always, we read and discussed your both positive and negative cutups, after the W:O:A 2014 ended. Based on this feedback, we changed a few things to improve the negative points of your comments, mails and postings. Thank you for all the feedback!
The maps can be found here – and here are the biggest changes:
Festival infrastructure in front of security controls
A highly asked change: The movie field and the soccer field are again in front of the security controls. Get your camping chair and a beer and watch the bands on the main stages or the movies we will show you!
We also moved the safe deposit trucks and the charging stations, both can be used without entering the security area. Charge your mobile devices or lock them up before you got the stages!
Comeplete new is the Metal Town, which is also located in front of the controls. This event area is your choice number 1 to drink a cool before after the program on the stages has ended.
Wackinger Stage:
The position of the Wackinger Stage was reworked again. The stage is now playing in the same direction like the main stages, which should improve the sound once more. It also uses the shape of the Wackinger area much better.
More little detail improvements and innovations can be found on site - you may be curious!
We hope we served you well with this,
your W:O:A crew