Important
This article is VERY old (older than 2 years)!
Full : Metal : Photo : Box - The first photo box is ready to use!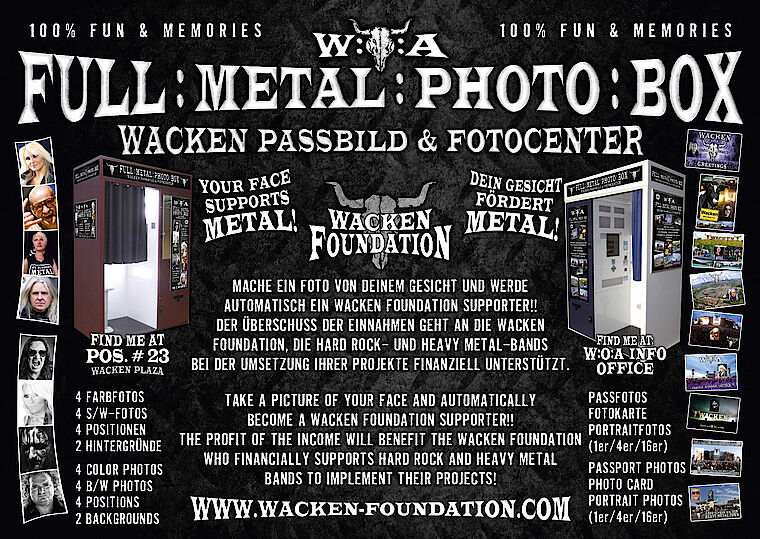 As announced before you will have the possibility to take personal souvenir photos at one of the two Full : Metal : Photo : Boxes during the festival.
The first Photo Box is already deployed in front of the W:O:A Info Office. Travelers who pass by are invited to take a break at the Info Office and to check it out. You will get 4 different pics for only 4€ - either in black and white or in color and with lightning speed!
But that´s not all! You will also become a supporter of the Wacken Foundation because all profits of the incomes will be donated to the Foundation which has devoted itself to support newcomers from the hard and heavy metal music sector.
Additional info about both photo boxes can be found HERE