Interactive festival area map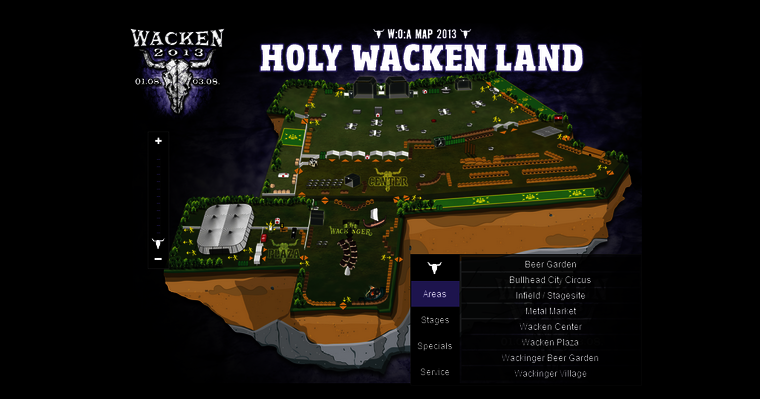 As known from the last years, we have created a new interactive festival area map (also known as Holy Wacken Land) also in this year. Here you can comfortably zoom in and out your points of interest as well as easily click on any stage and area to get and get all info like running order and area info. In addition we have added video clips with footage from the last year which show you several areas "in Action". This will also help first time visitors to get some impressions and easily to find their way on spot. Just click the play buttons on those areas and watch it!
You can find the interactive map under Pläne
Have fun!