Important
This article is VERY old (older than 2 years)!
Motörhead - Aftershock raffle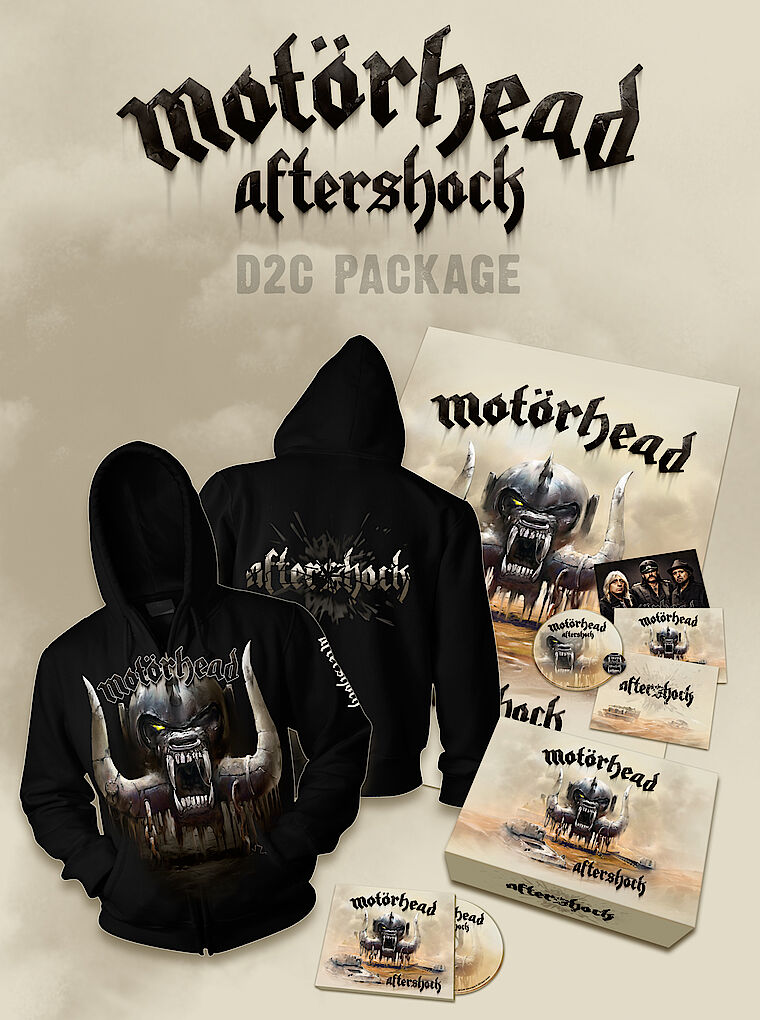 Today at 12.01 pm the Motörhead Aftershock raffle has ended and we can announce a winner. Frank G. from Meyenburg has won the limited Motörhead Aftershock D2C Package - Congratulations!
Tomorrow the new album "Aftershock" will be available in German stores.
If you want to get one of the limited D2C packages you should hurry up!
D2C Package Info
Get your incredible D2C that will make every fans heart beat faster.
Aftershock Hooded Zipper in sizes S-XXL limited edition, an exclusive Motörhead poster, sticker, a set of postcards, a badge and last but not least the digipak CD of the enormous 'Aftershock'
This exclusive package is limited to 1000 pieces worldwide.
Even more limited, specific and spectacular version of the D2C including all of the above and an exclusive Aftershock signet ring! Handcrafted, 925 sterling silver, designed by Ulli Ehlers / Skull Jewels. This special edition is limited to 100 pieces worldwide.
Do not hesitate - pre-order immediately at www.rocknshop.de/content/de/Motoerhead-Aftershock-Pakete