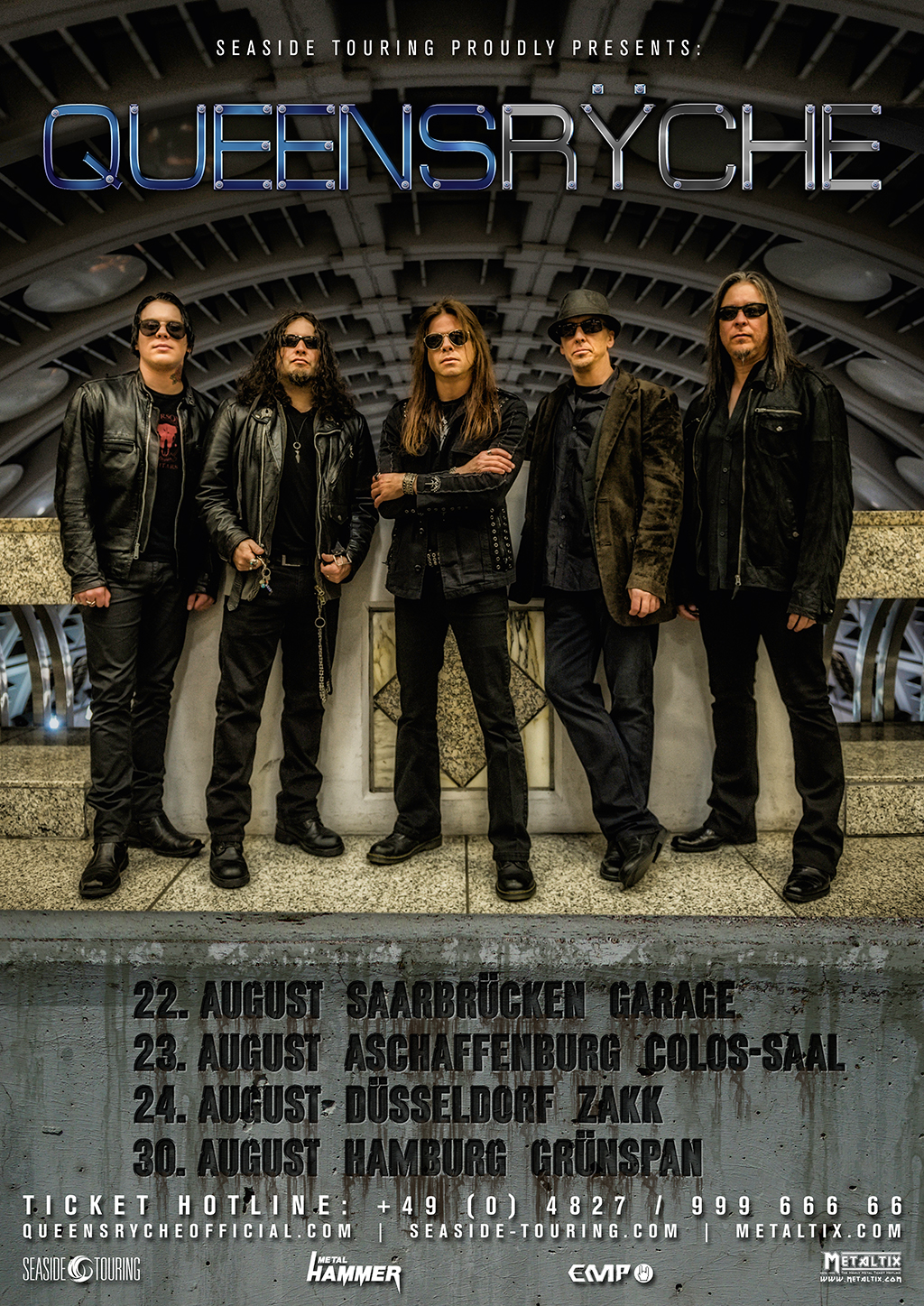 Queensrÿche To Announce Tour 2016; Exclusive T-Shirts Available
Legendary progressive metal band Queensrÿche will visit Germany for four selected shows throughout their Tour 2016. With the release of "Condition: Hüman" last year, the second one with their now well-established singer Todd La Torre, the band set another high in their career and are eager to present the new material live.
Tickets for the concerts in Saarbrücken, Aschaffenburg, Dusseldorf and Hamburg are now available at Metaltix.com! For the start of the presale, we have a special offer: For just 20 € in addition, you can add an exclusive t-shirt to your order - but only until April 3, so make sure to be quick!
Queensrÿche - Tour 2016
22.08. Saarbrücken, Garage
23.08. Aschaffenburg, Colo-Saal
24.08. Dusseldorf, Zakk
30.08. Hamburg, Gruenspan