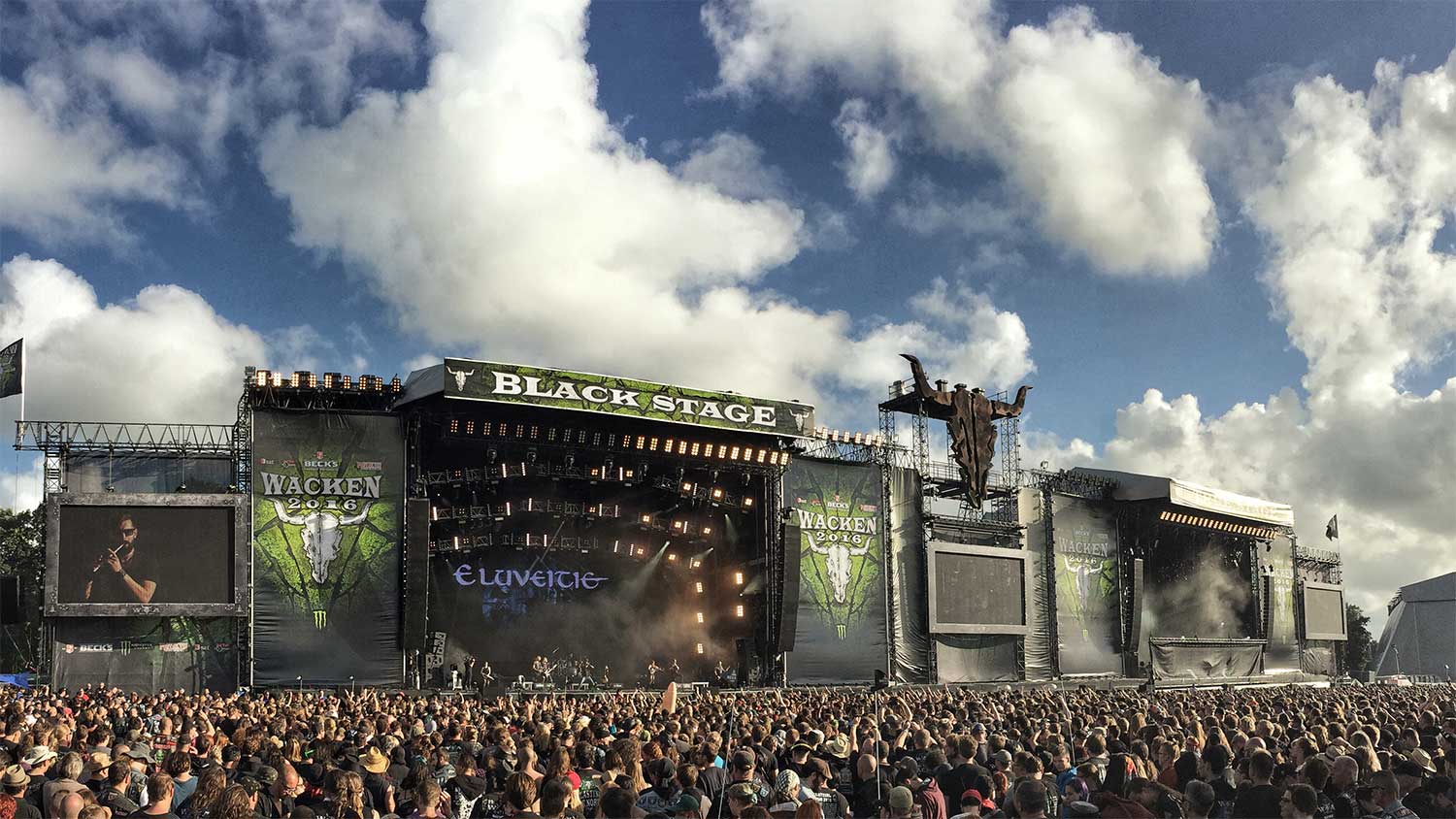 Running Order and more bands for W:O:A 2017!
About 70 days are left until we meet again at Wacken Open Air! And today we can present you the first version of our Running Order! Who is going to play on which stage? The Running Order knows the answer!
The Running Order isn't cast in stone yet, small changes can happen at anytime.
You can find the first version here.
Both the prinatble version and our Running Order tool will be available in time before the festival starts.
At the same time we can now present you another mixed wave of bands and acts!
Let's start with the beer garden: The heavy blues band Shawn James & The Shapeshifters, the Livekaraoke Rockstarz and the rockabilly supergroup The Head Cat will play here. As you may know, Lemmy was part of the Head Cat group until he died, to act out his love for classical Rock 'n' Roll. The band will also play a show in the Bullhead City Circus. But back to the beer garden! The superb AC/DC tribute band Stinger and the Chinese folk metal band Tengger Cavalry. The band will travel from Beijing to Wacken!
The industrial band Tainia doesn't need to travel so far, they are coming from northern Germany and will play at the Wasteland Stage. This stage will also feature Rampart from Bulgaria and the alternativ metal newcomers Null Positiv.
Our Wackinger Stage gets more acts too! The Austrian alpencore heroes Tuxedoo, the pagan folk band Waldkauz and the celtic folk rock band The Dolmen will rock here. Another addition here is Heimataerde, the band combines medieval instruments with dark electro elements. And it seems that Powerwolf have increase the size of their pack: Wolfheart will give you some melodic death metal at the Wackinger Stage, while Wolfchant are preparing a fine pagan metal show.
Henry Rollins returns with his spoken word show once more and the minstrels from Wirrwahr will perform as walking acts again.
No question: THE Wacken veterans will be back too! Skyline will again be the opening act for the Night To Remember.
The Bullhead City Circus gets some new names too! The britisch hard rock band Wild Lies will play here and also our community band Victims of Madness.
Last but not least: T.V. Smith will get support by the Die Toten Hosen drummer Vom Ritchie and becomes T.V. Smith & Vom Ritchie!
W:O:A 2017 – 03.08. - 05.08.
With Volbeat, Accept, Alice Cooper, Megadeth, Amon Amarth, Marilyn Manson, Avantasia, Kreator, Status Quo, Emperor, Morbid Angel, Heaven Shall Burn, Mayhem, Paradise Lost, Rage, Trivium, Napalm Death, Annihilator and over 100 additional bands!
Get one of the last available tickets now at www.metaltix.com!