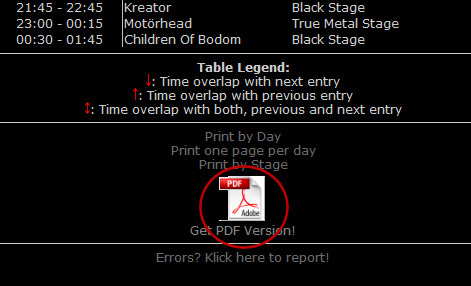 Running Order Tool – Now printable as PDF version
Create your own Running Order much easier!
After creating your own Running Order via RO Tool you have the possibility to print it as pdf version with a nice W:O:A layout. All bands you have chosen in your own schedule are highlighted. All other bands are still visible but transparent.
So take a look and try it out!
Click here to get to the Running Order Tool