Special X-MAS sale at the W:O:A Info Office was great!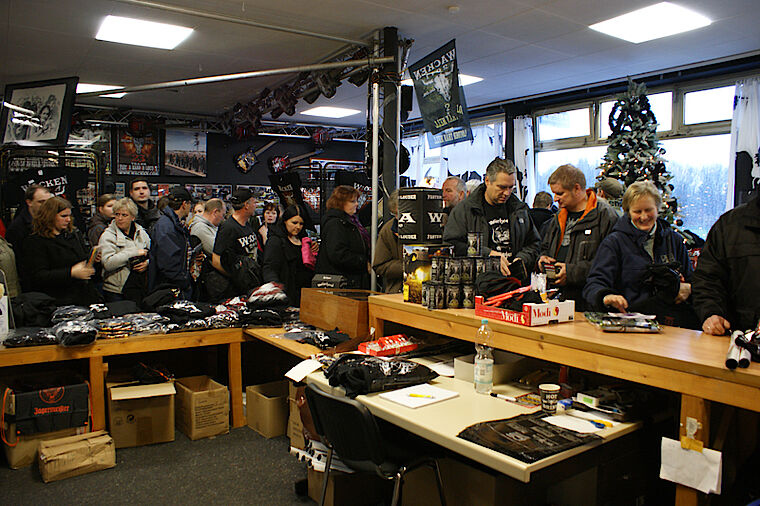 On the past Saturday we had opened the W:O:A Office in Wacken for a special X-MAS sale!
From 11am until 6pm not only fans of the region had visited the office. Many metalheads took a long way upon themselves to visit the X-MAS sale and have been welcomed by the great installation on the W:O:A Tower (check out the pics)
There adults as well as kids could rummage in the great X-MAS offer or just had a conversation while having some coffee and sweets, checking out the Full:Metal:Army or the W:O:A History.
After this great success and we start planning the next special sale and we hope you again will be there!
It was a great day and we really enjoyed it!
The W:O:A Team wants to thank all fans and visitors! You´re awesome!
See you in Wacken, metalheads – rain or shine!