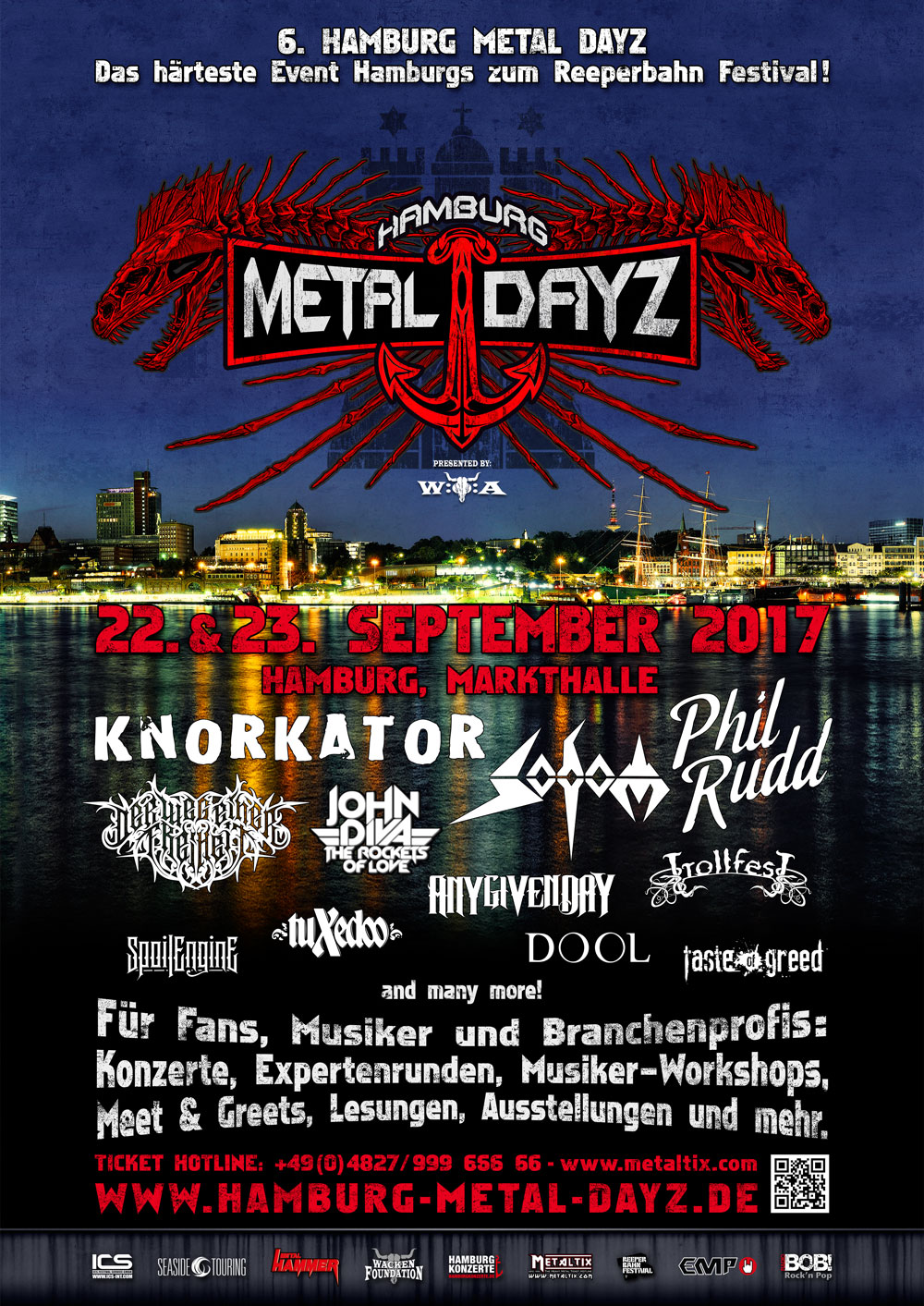 Trollfest and John Diva confirmed for Hamburg Metal Dayz 2017
The line-up for Hamburg Metal Dayz 2017 is shaping up: Today we can announce the crazy Norwegians of Trollfest and hardrocking party master John Diva for September 22nd and 23rd!
Trollfest have been spreading their shenanigans since 2004 and open up their folk metal for everything fun - even if it means inventing a language of their own named Trollspråk. John Diva and his Rockets Of Love stick to the universal language of hard rock and have their fun with glam and stadion sounds.
Hamburg Metal Dayz 2017
with: Knorkator, Sodom, Phil Rudd, Der Weg Einer Freiheit, John Diva & The Rockets Of Love, Any Given Day, Trollfest, Dool, Spoil Engine, TuXedoo, Taste Of Greed and many more!
22. - 23.09. Hamburg, Markthalle