Important
This article is VERY old (older than 2 years)!
TSO: Autumnal greets from 2015 stage monsters!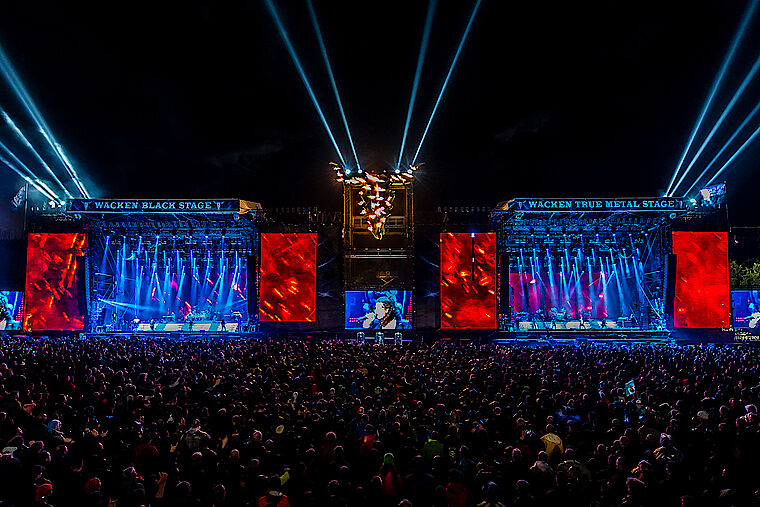 Do you remember the epic feat the men and women of TRANS-SIBERIAN ORCHESTRA performed, when they "simply" declared both W:O:A main stages to one ultimate mega-stage and rocked them both synchronously?
Suitable for the starting cold season, TSO are back with a phat ear cinema for the cozy-warm living room and, just as on stage, they didn't take half-measures!
"Letters From The Labyrinth" available from 13 NOV!
The journey that begun with the genes of legendary SAVATAGE continues now, driven by TSO's sensational fusion of metal, rock, broadway and classical. In 15 songs, 32 top-class musicians have been called into action – the choirs not even counted! Yet still: Thanks to embosomed SAVATAGE heroes such as Chris Caffery, Johnny Lee Middleton, Jon Oliva, Al Pitrelli and Jeff Plate, the heavy riffs and powerful drums are still alive and present, woven in a US metal sound that has matured over decades of experience!
Among the illustrious guests, HALESTORM's enchanting Lzzy Hale shines with a performance in "Forget About The Blame", taking more than 100 radio stations in the USA by storm – to stay in daily rotation.
And there's another gifted rock singer showing off a tremendous amount of talent, namely the gorgeous Kyla Reeves – check her out here giving a foretaste of the album in form of her beautiful W:O:A performance of "The Night Conceives":
Now available as CD, stream and download! Also: effective immediately, the whole musical journey of TSO incl. all previous records is physically and digitally available!
"Letters From The Labyrith", Universal 13 NOV 2015 Cat. No. 0602547654328