Important
This article is VERY old (older than 2 years)!
Wacken Advent calendar starts on Sunday!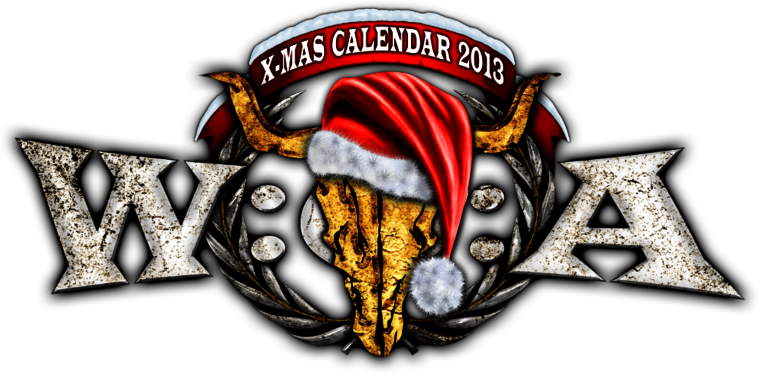 Our online Advent calendar is going to start on Sunday – as always on Xmas.Metaltix.com!
We will present new bands on a daily base (always at Midnight!) and raffle prizes there everyday we ask you a question about Heavy Metal or Wacken Open Air. Answer the daily question and fill in the contact form. Therewith you take part in the raffle of the daily prizes.
Every daily answer contains a certain letter for the main solution (the question for the main solution will be asked on the 24th of December), which consists of 24 letters. The main solution as well as your full address must be entered into the contact form under "prizes" (on the upper left of the calendar) which will not be activated until the 24th of December 2013.
If you solve the main solution you have the chance to win great star-prizes, such as:
The Amazing Star Price:
Win a cruise with the new Mein Schiff 3 at the western Mediterranean Sea from the 19th of October until the 26th of October 2014. The Voucher is for two and powered by Tui Cruises
More information can be found HERE
More Star Prices:
Rocksmith 2014 (for PS3, XBOX360 and PC) (powered by Ubisoft)
3x NINTENDO 3DS XL (incl. 3 Games)
2x signed W:O:A Guitars
Rock Meets Classic – 1 Meet & Greet for 2 incl. VIP Tickets, signed Program Guide and Backstage Guidance (Choose a city in Germany)
EMP Voucher of 250€ value(powered by EMP)
2 vouchers for Hotel Mercure Itzehoe – redeemable until the 31st of December 2014 (powered by Hotel Mercure Itzehoe)
1x W:O:A Memories voucher of 200€ value(powered by Jenomics)
All main prizes and the sponsors (Thank you very much!) can be found by clicking the "prizes" button.
Have fun with the calendar and good luck at the raffles wishes:
Your
W:O:A crew