W:O:A 2012 Pre-Sale – The run for the last 20.000 tickets has begun!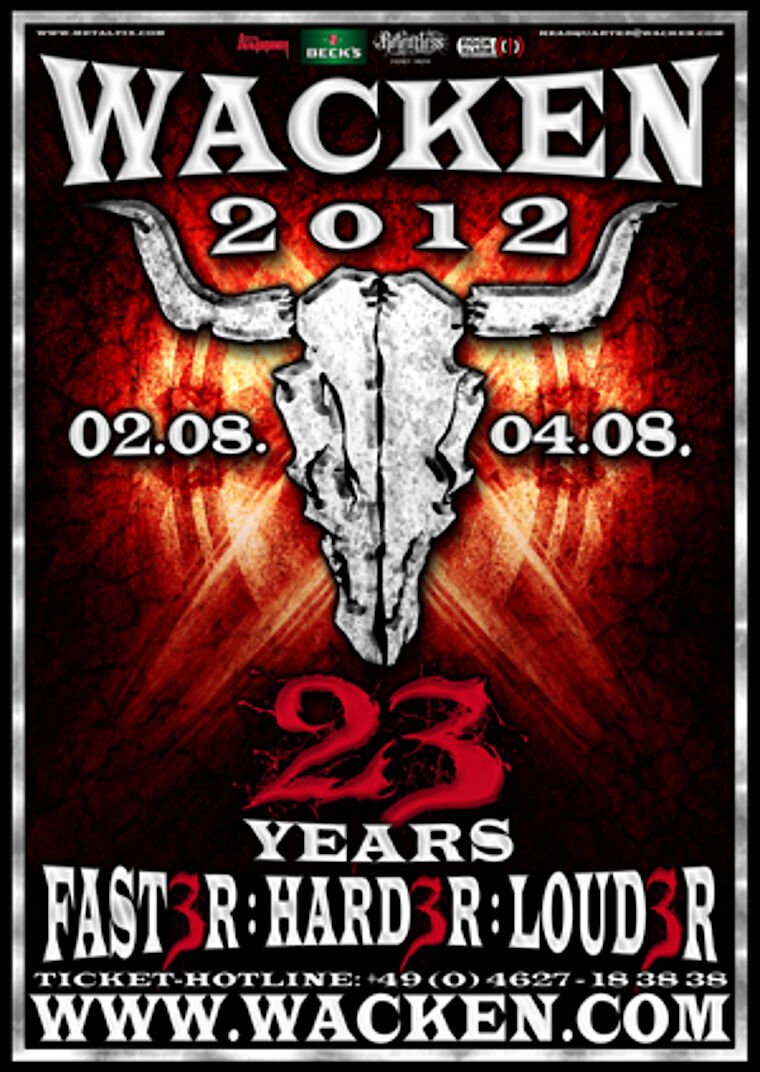 Amazing! According to the current state we have already sold 55.000 Tickets. That means that the run for the last 20.000 tickets has begun. Thanks for your amazing support, metalheads!
According to the current speed of ticket sales, we assume that the Wacken Open Air 2012 will be SOLD OUT until Christmas 2011! So save your W:O:A festival ticket 2012 in time – as always only available at www.metaltix.com. The official W:O:A Ticketshop!
Please note that bootlegger and racketeers are still on their way to sell overpriced and faked tickets at respective platforms such as SeatWave, eBay, Viagogo etc.
DO NOT SUPPORT THEM!!!
As last year, there will be an official Wacken Ticket Exchange.
There you can offer your tickets for the original price only! We will check the authencity.
Please contact us if you notice any strange offerings at headquarter@ics-woa.de
While several discounters are already selling chocolate-santa´s we have also still prepared a special pre-Christmas present for you: During the course of November we will do a bunch of further band announcements – So be prepared!
While time rushes by we already want to remind you on our all-time popular X-Mas Calendar.
Also in this year we will hide a band confirmation behind each calendar door! Besides awesome daily prices like Wacken- and band merchandise there will be also amazing main prices!
As you can see the next months provide a lot of stuff for you! So please check out www.wacken.com regularly and add our official facebook account www.facebook.com/WackenOpenAir.official
See you in Wacken metalheads – rain or shine