W:O:A Advent Calendar 2020: The bands for Christmas Eve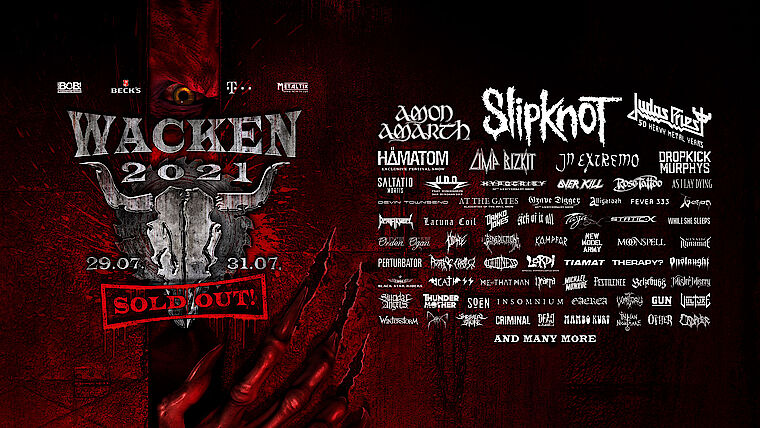 With today's 24.12. once again a W:O:A Advent Calendar ends. One last prize is waiting to be raffled and the last bands can be announced.
Today you can win a cruise from Tui Cruises in autumn 2021 on Mein Schiff 4. Just go to https://xmas.wacken.com, open door 24 and fill out the form to take part in the raffle. Good luck!
All winners from 20.12. to 24.12. will be announced on 26.12.
The bands:
The poster for the upcoming festival is growing and there is also an addition to the first row of the poster: we are happy to announce that Amon Amarth will be part of the festival in 2021! The band was, like so many others, already planned for this year's festival.
So the headline is complete and again on the same level as in spring 2020: Slipknot, Judas Priest and Amon Amarth are leading the lineup again!
Further additions come in the form of Lacuna Coil, Perturbator, Tiamat, Thundermother, Benediction, Neaera and Me And That Man. So again, we've managed to reconfirm several fan favorites from last year's lineup who otherwise would have already performed this year.
Many more bands are still finalizing their tour plans, so we can't announce them yet - among them are more bands that were planned for 2020 as well as exciting new names. So you have to stay tuned!
By the way: Do you have the official Wacken Open Air App installed? If so, please mark all the bands you would like to see with a star. This helps us to better estimate the demand for the individual acts and to adapt the running order to your needs.
We wish you a Merry Christmas!
Your W:O:A Team