Important
This article is VERY old (older than 2 years)!
W:O:A Drachentöter have entered the winner´s podium again!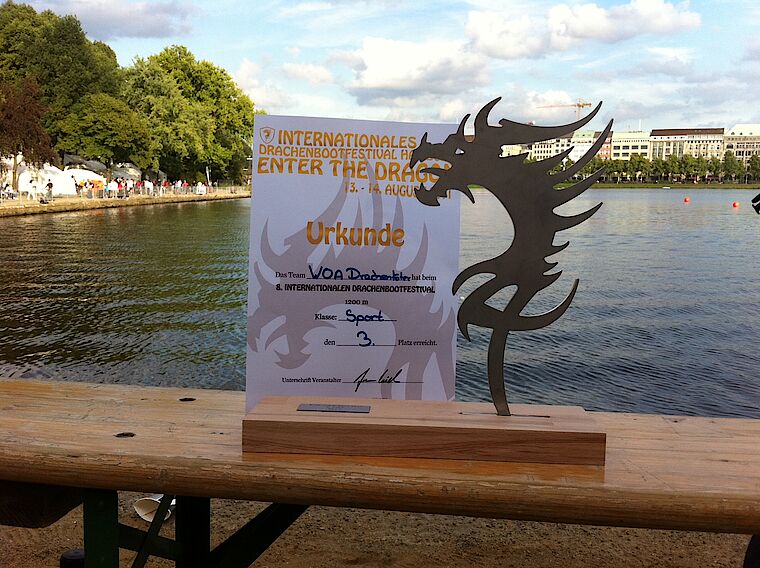 After their glorious victory during the dragon boat competition in Itzehoe, the team managed it again to enter the winner´s podium! Facing much more and much harder opponents than the last time they were nevertheless rewarded with the 3rd place in the long distance discipline. Also at the short distance discipline they reached a good 4th place missing the winner´s podium by seconds only. The event took part from the 13th to 14th of August in Hamburg on the "Binneralster".
We are very proud of our team and are looking forward to their next "Adventures"
Further info at:
http://www.enter-dragon.de/930.0.html
More videos of the Dragon boat cup can be found on YouTube:
www.youtube.com/watch?v=xSHWwCJq4rE
www.youtube.com/watch?v=6CMITIbRv6M