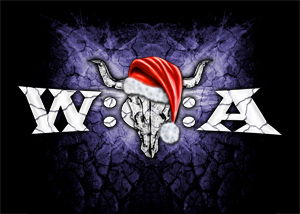 W:O:A X-MAS time is about to begin!
Dear Metalheads,
Today is completely dedicated to X-MAS time!
During the last weeks we already gave you some hints here and there and certainly all of you are waiting for one of our yearly online highlights - The W:O:A X-MAS Calendar!
The signs show of a storm and be assured:
There will be lots of amazing prices and band confirmations for W:O:A 2013!
All info about the process of the calendar will follow in the course of the day so stay tuned!
But that´s not all - the whole day we will feed you with information about our X-Mas actions and also some little gimmicks!
yours
W:O:A Team