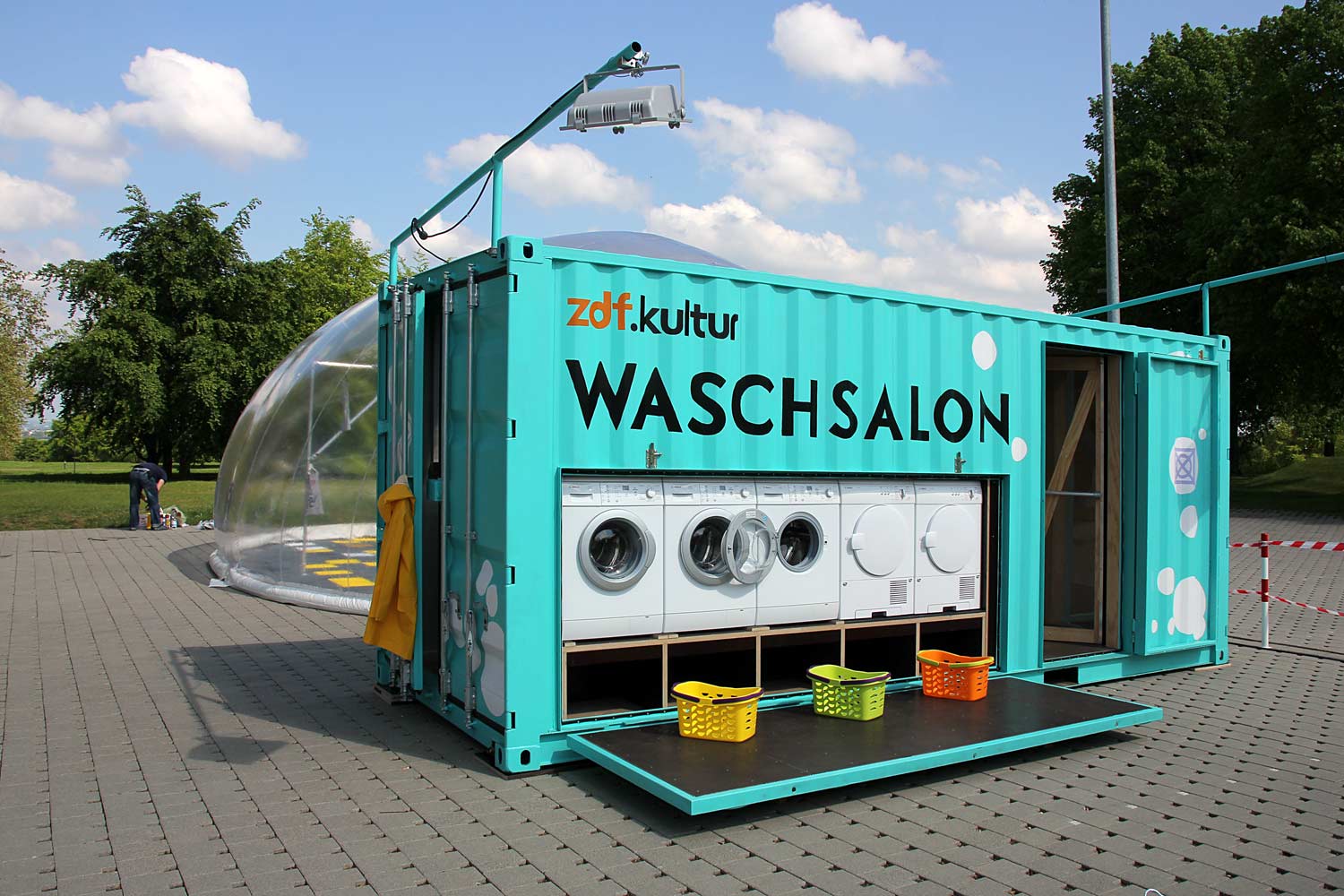 ZDFkultur's Waschsalon (laundrette) and Boombox at Wacken Open Air 2012!
ZDFkultur is once again at Wacken Open Air, but this time with two festival attractions – the laundrette and the Boombox!
Let's start with the special "cultural exchange":
Since a metalhead doesn't take a washing machine with him on an Open Air, the typical festival situation will be the consequence: Much laundry and just a few clean clothes!
And here is the solution: The ZDFkultur laundrette which allows you to get fresh clothes!
This is how it works: Visitors give their old shirts away in the laundrette and may create a new one in the adjacent "creative workshop". But there's a rub in it! Guests don't get their own shirt back but the one of another visitor - shirt-swapping between metalheads!
The metalhead's shirt will be washed with the suitable washing powder "Spee Black", so it keeps its deep black colour!
Let's go on with the next attraction which was invented by Berlin artist Clemens Behr – the Boombox!
Here the metalhead can show his sense of rhythm – a huge drum machine called Beat Jumper, tempts you to perform choreography! You can decide whether you use given examples or create your own sound.
As you can see the Boombox becomes a little stage for every visitor – have a try!
You can find the ZDFkultur laundrette and the Boombox at the Wacken Plaza (position 88 - see maps).
Your
W:O:A Team