Important
This article is VERY old (older than 2 years)!
Metal Battle winners China, Austria and Netherlands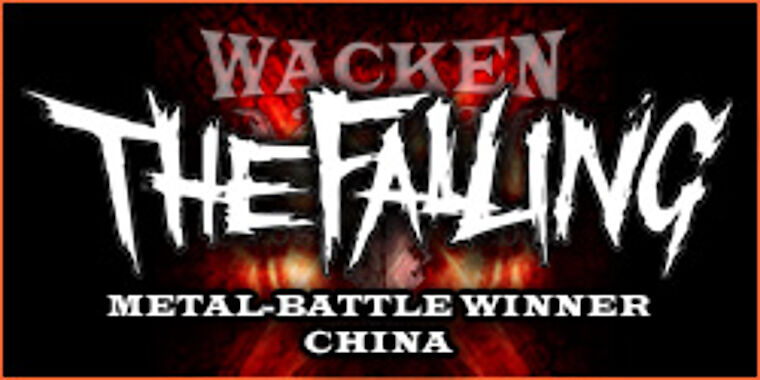 Today we can proudly confirm more Metal Battle winners completing the list of members of the final at Wacken Open Air! The Falling (China), Epsilon (Austria) and Disquiet (Netherlands) were added to this year's Line Up at Wacken Open Air!
THE FALLING - or Dou Tian (Chinese) were founded on 6th June 2006 and are the successor of the band "Renyu". By now The Falling are one of the best known metalcore bands in China!
Since they were founded, they have toured several times and shared stage with big bands like In Flames, Suicide Silence or Mnemic. Now that they've won the chinese final, they're looking forward to compete with the other winners at Wacken!
DISQUIET -Being founded in 2000 in Utrecht, the band gained much experience over the years!
Having released several demos which we're well received, the band published its first album "Scars Of Undying Grief" this year and got rave reviews e.g. from "Aardshok Magazine". The band describes its style as a mixture of Testament, Arch Enemy and a bit Metalcore. Be prepared!
EPSILON - - "Fuckin Thrash´n´Death Metal" – that's how they would describe themselves.
The group was founded in 2003 in St. Pölten, Austria having published 2 demos and 1 album so far. The group also played with well-known bands like Benediction, Obituary and Biohazard!
Congratulations to the winners! We're looking forward to see you all at this year's Metal Battle final in Wacken!
See you at Wacken, Rain or Shine!!!
More information about the Metal Battle in China, Austria and the Netherlands at:
www.metal-battle.com/countries/china/
www.metal-battle.com/countries/netherlands
www.metal-battle.com/de/countries/austria/