Six new bands in our Haab Calendar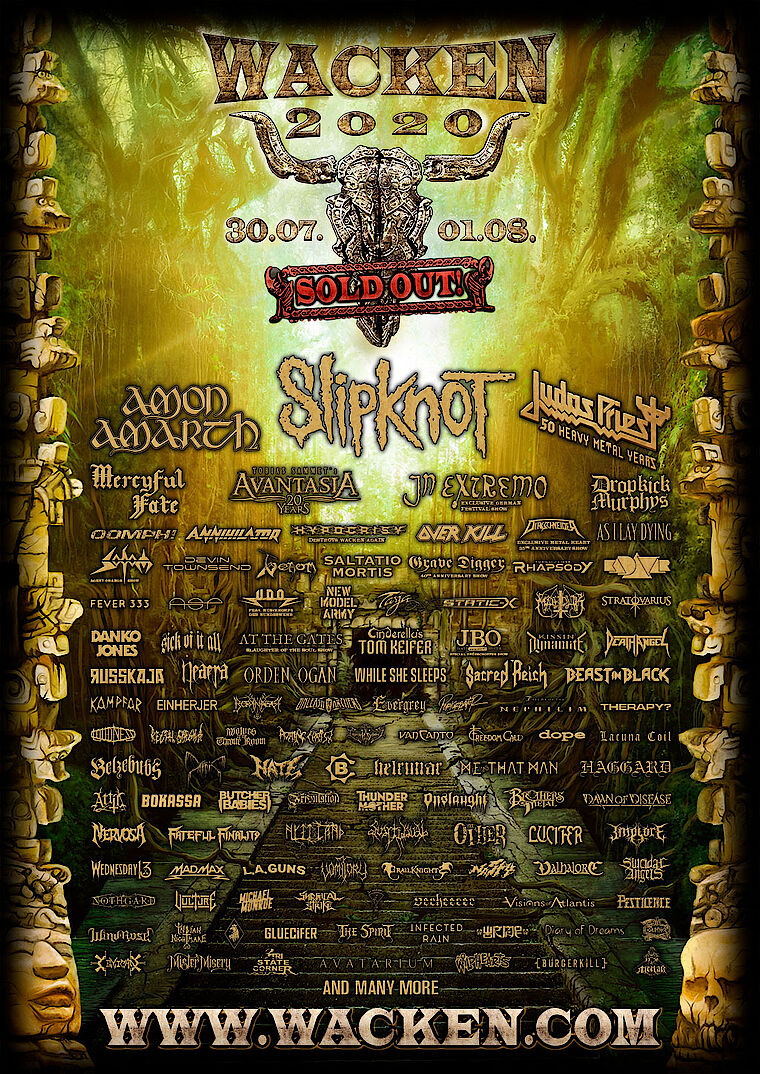 Again 20 days are over and again a new chapter in our Haab calendar begins. This time we have six new bands waiting for you. You can find all actions of the past and coming months here at the calendar subpage.
Let's start the announcements: Evergrey and Tribulation were supposed to perform at W:O:A 2019 already, but their shows were cancelled at short notice - luckily we can have them again this year!
Also new to the lineup are Kadavar, Van Canto and Mad Max, who have all already played at least once at our festival. The US-Americans of Wolves in the Throne Room however will perform in Wacken for the first time.
By the way: If you want to help us with the Running Order for W:O:A 2020, please start to set your favorites in our W:O:A App. This helps us to see the demand for each band and to optimise the schedule. You can find the app here. Thanks for your help!