Important
This article is VERY old (older than 2 years)!
The great W:O:A X-Mas Calendar 2017!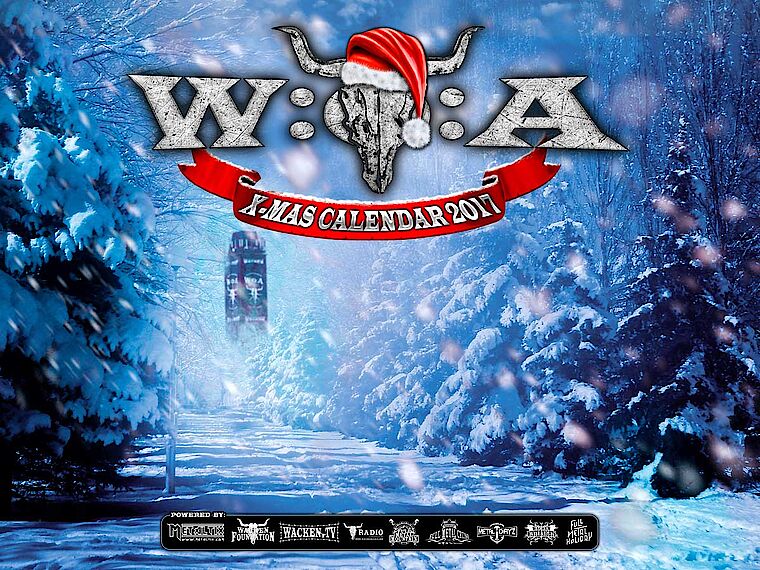 It's time again! The Christmas season is coming in hot and the annual and great W:O:A X-Mas Calendar will return once more too!
What can we expect?
Everday, between the 1st and the 24th of December, we will announce new bands for the Wacken Open Air! The bands will cover a large bandwidth again, we have small and big names for you and something for every Metal genre. We're also giving away over 100 prizes as part of our big and daily raffle! The range of prizes goes from a merchandise package to a holiday on a cruise ship - so do not miss it!
How does this all work?
Every night you can open a new door on xmas.wacken.com (always after German midnight). Just scratch away the snow from the logos of the new bands with the mouse or your finger to see who will rock the stage with us next year! Below the bands you will also find the form for our raffle!
How can I win one of the star prizes?
In order to participate in the raffle of the grandiose star prizes, you have to puzzle a little! Each door contains a graphic with a letter. On the 24th you should have collected 24 letters. Use these to form a logical solution. Tip: This is usually a short English sentence related to the W:O:A cosmos.
What are the prizes?
Listing all winnings and sponsors here would go beyond the bounds! That's why we only mention the star prizes here. The daily prizes can be found in the respective door.
We thank all sponsors for the great prizes!
Should I know something else?
Yes, the December has even more to offer! We will offer discounts on chosen merchandise products at Metaltix.com - don't miss this and save money!