Wet & Wild Opening! Lemmy Forever & the Complete Running Order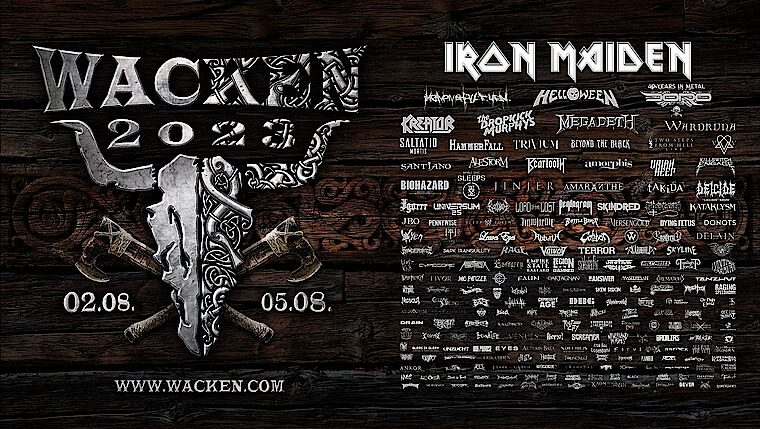 Hold on tight!
For Wednesday we have prepared absolute highlights as a surprise for you: In the course of special "Lemmy Forever" festivities we will be paying homage to the work of the one and only God Of Rock'n'Roll and not only that: In a festive ceremony supported by Motörhead legends Phil Campbell and Mikkey Dee, Lemmy's ashes will find a new home in Wacken!
Keep an eye out for the program highlights, which will be all about the motto "Everything Louder Than Everything Else"! And also the Wednesday got a little louder - and faster!
At 3:30 p.m. it's time to "Open The Gates" and the infield will as well be turning into a cuddle puddle, Not only the Louder but also the Faster stage will be the center of our desires!

On top we are adding four more top acts to the bill:
The Düsseldorf punk rockers Broilers, Phil Campbell And The Bastard Sons, Ankor and Deine Cousine will be there.
Our highlight, the stage anniversary of Metalqueen Doro, naturally moves to the big stage that it deserves. A large number of guests have registered for this unique Happy Anniversary: ​​Udo Dirkschneider (UDO), Hansi Kürsch (Blind Guardian), Joey Belladonna (Anthrax), Michael Rhein (In Extremo), Mikkey Dee (Scorpions/Motörhead), Phil Campbell (Phil Campbell & The Bastard Sons/Motörhead), Chris Caffery (TSO), Sabina Classen (Holy Moses), Sammy Amara (Broilers) and guitar icon Uli Jon Roth.
Find the updated running order here!